Poor Mrs. Quack
Read Articles
The Duck
Hi, I'm Mrs. Quack. I'm a duck or often called Mallard. Although we're both mallards, Mr. Quack and I look quite different from each other. While I have just plain old brown-speckled feathers, ...
Read More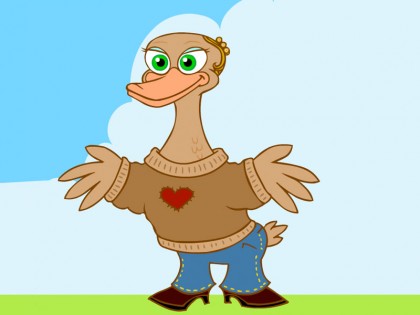 Read all articles
Meet Poor Mrs. Quack Poor Mrs. Quack has suffered terrible misfortunes at the hands of hunters with guns.
Ryder Rabbit
,
Jerry Muskrat
, and the other animals of the Green Forest band together to help her find a safe place to live and to locate the missing Mr. Quack. Inspired by the works of groundbreaking environmentalist children's book writer Thornton Burgess, these stories, games, educational materials teach kids about the ducks living in ponds, lakes and other wetland environments in a near-boreal region.
Poor Mrs. Quack lives with her animal friends in the world of
Animazia
: the amazing story of animals.